Space Photo Screensaver is a 3D screensaver with your own photos.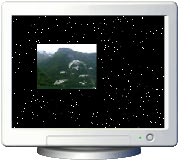 This 3D screensaver will take you to space where you will fly among stars and your own photos.

Just add your pictures or photos and your computer will be displaying a space screensaver with your photos while you are away from it instead of just being idle.
You can also pause and resume the screensaver any moment using the space bar.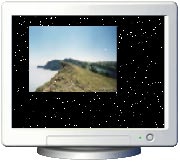 In addition this screensaver is absolutely FREE!
Download Space Photo Screensaver now and enjoy your favorite photos in a wonderful 3D screensaver.